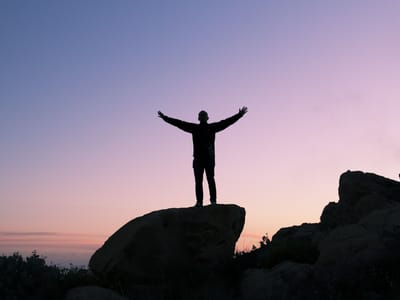 I believe we are meant to enjoy our journey of life. We have come with an innate purpose and when we live in alignment with this purpose, we feel most alive, a sense of joy and ease, and an inner knowing that we are on the right path. This is what I refer to as the state of "InJoy".
Along this journey, we hit the occasional pothole, bump, or roadblock involving our old belief system, which can veer us from our true path. These beliefs are often linked to memories between the ages of 0-8 (key years of cognitive development and subconscious programming), which continue to play out in the events of our adult lives. This misalignment can later manifest into physical pain/illness and/or emotional pain, such as agony, angst, shame, or fear to name a few.
The InJoy Journey is a process where I intuitively guide you to identify and clear the beliefs that are holding you back. From here, I help you to form your own belief system that better serves and realigns you with your desires, so you can enjoy life.
If you are feeling thoughts of:
"I can't do…"
"I'll never get…"
"I'm not good enough."
"I'm afraid to try because I might fail."
"There's never enough…"
Each day is a struggle and I dread getting out of bed.
I feel stuck with my career, health, finances, love life, etc.
the InJoy Journey is an ideal process for you.
Prior to the session, you can identify an area you would like to focus on, but this is not required. What needs to be healed is always revealed. And the beauty of this process is that once one block is removed, this aligned energy often trickles into and positively affects other areas of your life. Not only that, you will also leave with a greater sense of knowing what is true and right for you, which you will integrate into your life moving forward.
If you are ready to embark on a journey to find lasting joy, I invite you to join me. I will help you build your joy-map as we fill in the potholes, and clear the obstacles and roadblocks that have stopped you in your path. Life is a journey and it is time to "InJoy" the ride.
To learn more about the InJoy Journey, watch
"The Injoy Journey Process: What to Expect"
16-minute video and reach out if you have any questions via the "Contact" section under "About".
Note: Please disregard the occasional frozen clip in the above Zoom interview video. Despite this, the sound quality and message are consistent.
If you would like to book a session, click
here
.