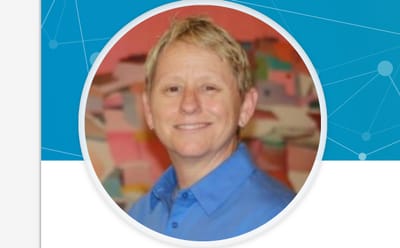 Starr's journey began in the U.S Air Force, where she served for 13 years and distinguished herself as an Independent Duty Medical Technician. This later led her to a career in nursing, where she now has 20 plus years of working in pediatric intensive care, neonatal intensive care, emergency medicine, and hyperbaric nursing. Here her mission has always been to understand individual patient needs and to bring joy and peace to those entrusted to her. This philosophy later earned her a nomination for the Arizona Fabulous 50 Nurses, a recognition of outstanding nurses and their contribution to community health.
Following her life-altering bout with cancer, Starr set out on a new journey, which eventually led her to Chicken Soup for the Soul series' co-author,
Jack Canfield
. After attending numerous soul-searching conferences and courses through the Canfield Training Group, Starr completed and assisted Jack Canfield in his prestigious
Train-The-Trainer
course, an extensive year-long program based on his national best-seller,
The Success Principles: How to Get From Where You Are To Where You Want To Be
. The course was designed to train the next generation of success and motivational coaches in proven tools that help others achieve the life they want to live.
Furthering her career, she then underwent extensive training in both Energy Medicine with
Donna Eden
and Intuitive Life Coaching with
Christie Marie Sheldon
, where she now combines these methods to maximize rapid transformation, lasting results, and a greater sense of well-being for her clients.
While Starr's mother had exposed her to the use of essential oils at a young age, it wasn't until both her mom's journey with cancer and her own that she expanded her skill set by taking a deep dive into the science of this powerful plant-based medicine. She now uses both her medical background and intuitive capabilities to create essential oil blends to help others along their journey and is A certified Aroma Freedom Practitioner of the Dr. Benjamin Perkus'
Aroma Freedom Technique (AFT)
-- a process that uses essential oils and the science of scent to shift the awareness of negative personal experiences toward positive thoughts--to further her ability to do so.
Starr's both personal and professional experiences have allowed her to live the InJoy Journey firsthand and have led her to share this through workshops, team coaching, and individual coaching, so others can achieve the life of their dreams.
Howard Thurman once said:
"Don't ask what the world needs. Ask what makes you come alive, and go do it. Because what the world needs are more people who have come alive."
It's Starr's greatest joy to help others live in a state of joy and alignment with their true life's purpose. She believes that when we live from this place of "InJoy", we uplift the world.